Taking care of your hair doesn't have to be a hassle. Whether you're a platinum blonde with thick locks, or a black haired beauty with thin strands, hair care should be an important step in your routine.
Naturally, I am an ashy toned, brunette with THICC hair. I've dyed my hair a few times, ranging from almost black to platinum blonde (aka my hair has gone through some damage over the years). So, with that being said, I've definitely picked up some tricks for taking care of my hair that make a world of difference!
Tip #1 - INVEST IN A WET BRUSH
- Wet brushes are specifically designed to brush through hair while it's wet (per the name). The bristles on a wet brush are MUCH thinner than any normal brush, giving it that ability to comb through hair, tangle free!
- Ever since switching to a wet brush, I have noticed my hair is less frizzy, softer, and has less split ends! You can find wet brushes in TJMaxx, Walmart, Ulta, etc. for less than $10!
Tip #2 - SILK PILLOWCASES
- I know this is a big trend right now, but trust me, it's for a reason! I have been using silk pillowcases for about 2 months now and WOW! The difference in my hair's texture is incredible!
- Silk pillowcases prevent hair breakage/damage while you're sleeping and are also great for your skin! Silk is hypoallergenic, and has a natural resistance to bacteria, mold, and fungus. For those reasons, silk pillowcases can also help prevent bacterial acne and even wrinkles!
TIP #3 - DO NOT WASH DAILY
- Some people think this is super gross & unsanitary... but I disagree! I think it's completely normal and beneficial to refrain from washing your hair for a few days at a time.
- Letting your hair go for a few days means it gets to replenish it's natural oils. This is beneficial to your hair's health because your natural oils act as a moisturizing agent for your scalp & hair. This can help prevent breakage, dandruff, and color fade (if you color your hair)!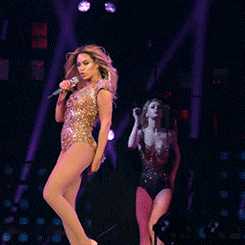 I have so many more tips, but these are definitely the top 3!
I can't believe what a difference all of these things have made in the texture & appearance of my hair!
I'm always looking for new hair care to try, so if you have any recommendations, leave me a comment!
Thanks for reading! -Faye Poe